---
---
A sequential discovery puzzle lock. 
He is the god of mischief, mayhem, and disorder. A trickster among the northern gods, the most fickle and cunning of them all. Plotting all the time, sometimes with the gods, sometimes against them.
Lord of trickery, master of knots, nets, webs, locks, and keys, he is the master of deceit.
His name is Loki...
Designed to mess with your mind, Loki is a sequential discovery puzzle lock, containing several new tricks to challenge you.
Are you up for the challenge?

The package contains the lock, a fabric bag, and an instruction card.
Check out the following reviews of leading puzzles reviewers:

PuzzleMad (Kevin Sadler)

Puzzling Times (Alard Walker)

Boxes and Booze (Steve C.)


---
Customer Reviews
11/26/2022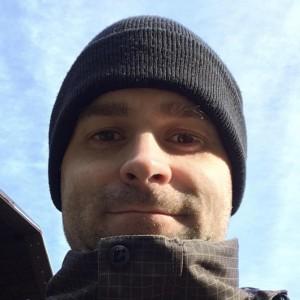 PL
Pavel L.

Czech Republic
A wonderfull puzzle
Have been fiddling with it the whole afternoon with no luck yet. Although I figured some internals by careful observing. The more I learn how the lock works the more it gets my interest. Personally, I do not rush to solve it and hope this puzzle will keep on tricking me.
07/14/2022
Rodrigo G.

Spain
Great padlock
I haven't figured it out yet, but I'm sure I won't be disappointed. Great designer and great communication. 100% recommendable
01/16/2022
Kevin S.

United Kingdom
An amazing puzzle!
It took me a month to fully solve - a fun very well hidden mechanism. Reached my top 10 of 2021.
01/11/2022
Aron

United States
New favorite puzzle
I loved this puzzle lock. Thank you for the work that went into designing, and manufacturing this lock. It's been a week since I finished the puzzle and thinking of the first ah ha moment is still bringing a smile to my face. I would highly recommend adding this to your collection!
Great puzzle
This lock was really difficult to fully solve and understand (at least for me :-)). The first step had me stumped for quite a while and is really evil. When I finally opened the lock, I realised I first had to understand the mechanism better, to be able to reset it again. Exactly the difficult kind of puzzle I was looking for. It is very well made and thought through. Compliments Boaz!
12/22/2021
Ira F.

United States
The Best Yet!
This was such an enjoyable puzzle to solve. As the name suggests, it was very diabolical. The amount of genius that went into the design is amazing. The journey in solving this puzzle was fun and enjoyable. I had to think hard on this one. So many ah ha moments. Not only do you have to open the shackle, buy you then need to figure out how to relock the lock. That part had me scratching my head for a while until the solution hit me, and that was so satisfying when I was able to close that shackle. This lock is definitely a keeper for me, and highly recommended to anyone wanting a good puzzle to solve. Thank you Boaz for bringing us enjoyment.
12/05/2021
Asher

United States
Wow!!!!!
My absolute highest compliments! The amount of thought and care that goes into making a lock of this quality, I can't imagine. If you like puzzle locks, there is no doubt, you need this. This is next level and then some. The amount of ah ha moments and the brilliance in the progression we're surprising in all the good ways. It's perfectly balanced and logs you to its name in all the best ways. The journey was one I plan to revisit, often! Thank you so much for the wonderful creation.
12/04/2021
Daniel D.

Canada
Very nice puzzle!!
Love the look, love the quality. love the experience. Well done Boaz!
12/04/2021
Nigel C.

Spain
Amazing new Boaz Feldman lock
Boaz has reached the heights his father did with Danlock in creating the best tricklock available. There are many stages to solve and tools to be found along the way. Getting it open is just the first hurdle, putting it back together will leave you scratching your head again! The price is very fair given the work put into this puzzle. Don't hesitate to add it to your collection. You won't regret it!
Difficult while still being very fun.
This is an absolutely amazing puzzle lock, just tricky enough to make you smirk and logical enough to lead you to the next step in the solution after playing for awhile. The quality is amazing and it requires a fair bit of playing with to take apart and then get back together again. Boaz has truly added to the line of puzzles that can sit proudly on a shelf next to Danlock. The number of AHA moments you will have is worth the price of admission. I highly recommend this.
11/30/2021
Dan

United Kingdom
Fiendish, cunning and thoroughly good fun!
An amazing lock from Boaz that had me scratching my head for quite a while. Loads of fun and thoroughly recommended to everyone!
11/25/2021
Will

China
Brilliant, genre-representative work
Fantastic puzzle with a logical solve progression and multiple aha moments. Not impenetrable but will take some thought and insight to solve. On par with Danlock for quality and a must buy for puzzle lock collectors.
11/19/2021
Goetz S.

Germany
Double puzzle fun to open and close
Excellent trick lock built in high quality and with attention to detail. Both opening the lock "LOKI" and closing/resetting the lock again are a fun puzzle and require some careful observation and clever ideas.
11/19/2021
Jason N.

Canada
Aptly named
What an amazing puzzle, rivaling the great Dan Lock in my opinion. So much going on, full of mischief, surprises, and certainly delight. From the packaging, naming, delivery, and multiple quality ah-hah's this little brass beauty was a pleasure to solve.
11/19/2021
Maurice M.

Netherlands
A fantastic puzzle lock!
Solving Loki was a great experience and it does lives up to it's name. I can certainly recommend this to anyone.